The Lost House
literary fiction
Set in a valley untouched by human hand, with forests of trees taller than skyscrapers, this literary fiction is a story of two teenagers (Luca b. 1947 & Olivia b. 2007) who discover friendship after falling into a liminal space where the lost things go and where time stands still. But will Luca be able face the terrible circumstances that brought him to the valley fifty seven years earlier, and help Olivia find the way home?
Shortlisted 2021 Restart Mentorship
Awarded 2019 Byron Writers Festival Residential Mentorship
Due for release, 2023
Elsewhere
elevated Feature film
Claire has been brought to Australia from the UK by her well-meaning brother, a novice dairy farmer. Determined to care for his chronically ill sister, but with an ailing farm, the duo rent their farmhouse studio to a recently released refugee family with a gravely ill child and find their lives irrevocably changed.
Screenplay awarded 2021 mentorship: Australians International Screen Forum
In development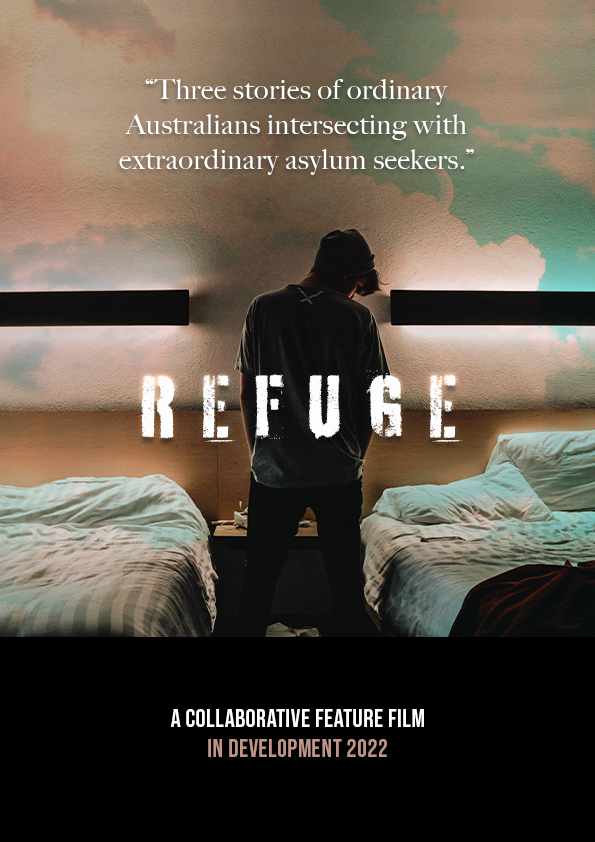 Refuge
elevated Feature Film
A three-act triptych collaboration with grassroots communities. This writer-led feature drama explores the parts ordinary Australians play in keeping the Australian government's offshore asylum seeker policies entrenched. And the dire consequences of this.
In early development